STORIA DEL TEATRO INGLESE A
Anno accademico
2021/22
CdS
LINGUE, LETTERATURE E FILOLOGIE EURO - AMERICANE
Codice
1130L
CFU
9
Periodo
Primo semestre
Lingua
Italiano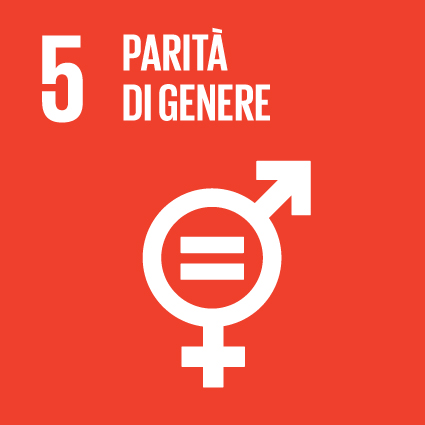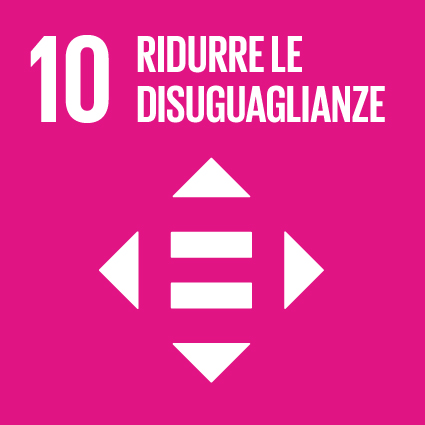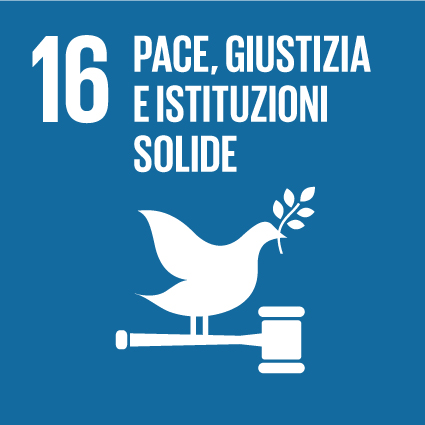 | | | | | |
| --- | --- | --- | --- | --- |
| Moduli | Settore | Tipo | Ore | Docente/i |
| STORIA DEL TEATRO INGLESE A | L-LIN/10 | LEZIONI | 54 | |
Obiettivi di apprendimento
Conoscenze
NB: PER VISUALIZZARE IL PROGRAMMA (E LA DATA EFFETTIVA DI INIZIO DELLE LEZIONI) CARICARE LA PAGINA IN INGLESE
LE SPECIFICHE RELATIVE AL PROGRAMMA DA 6 CFU OFFERTO AGLI STUDENTI DELLA LM SAVS SONO RIPORTATE NEL CAMPO "NOTE" IN FONDO A QUESTA PAGINA.
Knowledge
Upon successful completion of the course, students will be able to:
advance complex and developed readings of the core texts.
think theoretically about questions of representation, reception, style and politics.
read play-texts with an appreciation of the choices and possibilities they offer to performers, both in theatrical and cinematic contexts.
understand the ways in which a play's use of theatrical conventions are central to the communication of meaning in performance
understand how plays and performances are shaped by, and speak to, their theatrical and historical contexts.
demonstrate a critical awareness of the various ways in which theatrical performances are 'read' by spectators.
Assessment criteria of knowledge
A range of formative and summative assessment methods are used, including essays, presentations, and a final oral discussion.
Skills
As a result of engaging fully with this course, students will be able to:
identify and ask the relevant questions of complex texts
have a clear grasp of the constituents of drama and theatre
have a reasoned appreciation of different views and options and analyse these critically
identify and apply relevant data
engage critically and constructively with the interpretations of other scholars and students.
learn from constructive criticism and incorporate its insights
work as part of a team, developing a collaborative approach to problem-solving
work to deadlines and priorities
Assessment criteria of skills
The range of assessment methods used (presentation, essay, oral interview) are used not only for assessment purposes but also as a means of developing students' abilities to collect, organize, evaluate and deploy relevant information and ideas from a variety of sources in reasoned arguments. Feedback on essays and presentations is designed to feed forward into future work, enabling students to develop their strengths and address any weaker areas.
Behaviors
Students will be asked to actively contribute to seminar sessions. They will be asked to support or challenge critical opinions by way of reasoned argument. They will be required to identify and apply data in an accurate, precise and transparent way, to learn from constructive criticism and incorporate its insights, and to develop a sound approach to problem-solving.
Students will also be expected to work to deadlines and priorities and to collaborate with other students in preparation for and during group sessions.
Assessment criteria of behaviors
Students' ability to formulate critical views and communicate them in a clear, convincing manner will be tested through their contribution to seminar sessions.
The preparation of a written essay will provide further opportunities for students to use their initiative in the collection and presentation of material, to mount a clear, cogent argument, and to draw appropriate conclusions.
Prerequisites
Students are expected to have already acquired a good knowledge of English literature and culture.
Teaching methods
The course is taught both by lecture and seminar. Lectures provide an overview of the key concepts and frameworks for a topic, equipping students to carry out independent research for the seminars and to develop their own. Seminars provide an opportunity for students to explore the ideas, topics and issues outlined in the lectures.
Seminars may take various formats, including plenary group discussion, small-group work and student-led presentations.
The course is delivered in English.
Syllabus
Course title:
Decades of contemporary British drama
Outline description of the course:
The course aims to offer an extensive survey of contemporary British drama from the postwar years to the present day. Through a combination of close reading and contextual analysis, we will engage chronologically with a selection of paradigmatic plays and playwrights in order to attain a sense of changing thematic concerns and ongoing formal innovation across six decades of new writing for the stage. As a tribute to her outstanding career and unwavering commitment to experimentation, special prominence will be given to the work of Caryl Churchill and its shaping influence over successive generations of writers and theatremakers in the UK.
Bibliography
Core texts:
1. The 1950s: Angry young men (and women)
John Osborne, Look Back in Anger (1956)*
Shelagh Delaney, A Taste of Honey (1958)*
2. The 1960s: Private violence and social malaise
Harold Pinter, The Caretaker (1960)*
Edward Bond, Saved (1968)*
3. The 1970s: Failed revolutions
Howard Brenton, The Churchill Play (1974)*
Caryl Churchill, Light Shining in Buckinghamshire (1976)*
Caryl Churchill, Cloud Nine (1979)*
4. The 1980s: History plays for now
Howard Brenton, The Romans in Britain (1980)*
Caryl Churchill, Top Girls (1982)*
5. The 1990s: In-yer-face and beyond
Sarah Kane, Blasted (1995)
Naomi Wallace, One Flea Spare (1995)
Martin Crimp, Attempts on her Life (1997)
Richard Norton-Taylor (ed.), The Colour of Justice (1999)*
6. The 2000s: Post-millennial, post-human, post-dramatic?
Sarah Kane, 4.48 Psychosis (2000)
Caryl Churchill, Far Away (2000)*
Caryl Churchill, A Number (2002)*
debbie tucker green, random (2008)*
*All asterisked playtexts are available online at www.dramaonlinelibrary.com via Unipi subscription.
NB: students will be asked to read the core texts in preparation for seminar sessions.
Secondary sources:
D. Barnett, "When is a Play not a Drama? Two Examples of Postdramatic Theatre Texts", New Theatre Quarterly, 24:1 (2008), pp. 14-23.
D. Edgar, "Provocative Acts: British Playwriting in the Post-war Era and Beyond", in D. Edgar (ed.), State of Play. Playwrights on Playwriting, London, Faber, 1999, pp. 1-34.
R. D. Gobert, The Theatre of Caryl Churchill, London, Methuen, 2014, pp. 1-19; 31-42; 83-137; 201-214.
L. Goddard, "debbie tucker green", in Modern British Playwriting 2000-2009, ed. Dan Rebellato, Richard Boonand Philip Roberts, London, Bloomsbury Methuen Drama, 2013.
L. Michiels, "Times of Contagion: The Social(ist) Politics of Plague in Naomi Wallace's One Flea Spare", Miranda [Online] 21 (2020), DOI: https://doi.org/10.4000/miranda.28377.
S. Nicholson, Modern British Playwriting: the 1960s, London, Bloomsbury Methuen Drama, 2012, pp. 136-146; 161-170.
D. Rebellato, 1956 and All That: The Making of Modern British Drama and All That: The Making of Modern British Drama, London, Routledge, 1999: pp. 1-38; 65-70; 127-54; 227-38.
J. Reinelt, "Toward a Poetics of Theatre and Public Events: In the Case of Stephen Lawrence", in Dramaturgy of the Real on the World Stage, ed. C. Martin, New York : Palgrave Macmillan, 2010, pp. 27-44.
G. Saunders, 'Love me or kill me': Sarah Kane and the theatre of extremes, Manchester, Manchester UP, 2002, pp. 1-70; 109-118.
M. Wandor, Post-War British Drama: Looking back in gender, London, Routledge, 2001, pp. 41-48; 60-63.
H. Zeifman, "Making History: The Plays of Howard Brenton", in British and Irish Drama since 1960, ed. by J. Acheson, Houndmills, Macmillan, 1993, pp. 130-145.
Modern British Playwriting: the 1950s (D. Pattie); the 1960 (S. Nicholson); the 1970s (C. Megson); the 1980s (J. Milling); the 1990s (A. Sierz); 2000-2009 (D. Rebellato), London, Bloomsbury Methuen Drama, 2012-13. (reference only)
Additional course material (slides, clips, images, a small selection of theatre reviews and prefatory texts) will be made available during term time through the Moodle course page.
Non-attending students info
Students who are unable to attend classes will sit an oral exam. They are also required to prepare a 4,000-word essay on an agreed topic, to be submitted at least two weeks prior to the date of the oral exam.
Assessment methods
Students will be assessed by a formative oral presentation (20%), an argumentative essay (40%), and a final oral discussion (40%). Attendance and contribution to group discussion will also count towards the final mark.
Note
Commissione d'esame:
Presidente: Sara Soncini
Membri: Nicoletta Caputo, Roberta Ferrari
Supplenti: Fausto Ciompi, Laura Giovannelli
Programma da 9 CFU (Storia del teatro inglese A -- cod. 1130L):
Per gli studenti della LM LETFIL, il corso di Storia del Teatro Inglese rientra nella rosa degli insegnamenti di letteratura straniera curricolare sia per il percorso monolingue che per quello bilingue; può essere biennalizzato dagli studenti del percorso monolingue. L'insegnamento è inoltre offerto nell'ambito dei crediti a scelta libera agli studenti delle altre Lauree Magistrali.
Programma ridotto da 6 CFU (Storia del teatro inglese -- cod. 741LL):
Gli studenti della LM SAVS che seguono il corso di Storia del teatro inglese da 6 CFU (cod. 741LL) sono esonerati dalla frequenza delle lezioni dedicate all'ultimo modulo ("The 2000s: Post-millennial, post-human, post-dramatic?") e dallo studio della relativa bibliografia (testi primari e riferimenti critici).
Notes
COURSE START: Friday, 1 October

Students are advised to sign up on the Moodle course page; instructions for preliminary reading in preparation for the first week of class will soon be published there.
Ultimo aggiornamento 15/09/2021 18:06