CHIMICA DELLE BIOMOLECOLE
(CHEMISTRY OF BIOMOLECULES)
Anno accademico
2022/23
CdS
CHIMICA
Codice
378CC
CFU
3
Periodo
Secondo semestre
Lingua
Inglese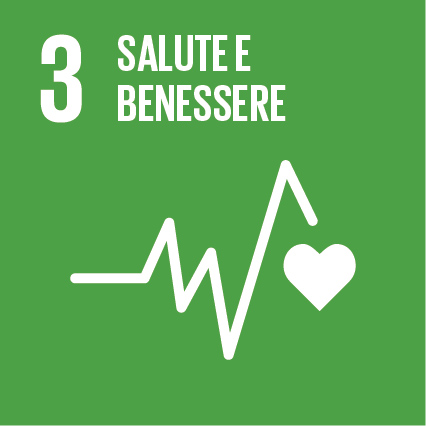 | | | | | |
| --- | --- | --- | --- | --- |
| Moduli | Settore/i | Tipo | Ore | Docente/i |
| CHIMICA DELLE BIOMOLECOLE | CHIM/06 | LEZIONI | 24 | |
Programma non disponibile nella lingua selezionata
Knowledge
The course will give to the student the basic knowledge of the properties & synthesis of Biomolecules, like nucleic acids and peptide oligomers and their mimetics. Methods of bio-conjugation and their application in biological systems. Chemistry of Lipids, Terpenes and some selected bio-synthesis. Introduction to prebiotic chemistry.
Assessment criteria of knowledge
Ongoing assessment to monitor academic progress will be carried out in the form of tests or meetings between the lecturer and a group of students developing the project
Skills
At the end of the course the student will be able to:
evaluate synthetic methods to synthesise natural or unnatural peptides and other biomolecules, with attention to the use of protecting group strategies
posses a broader knowledge of the different properties of natural compounds and their biosynthesis
design mimetics of biomolecules useful for medicinal chemistry
have an overview on the most recent progress in the field
Assessment criteria of skills
Open discussion with the student on real case studies
Behaviors
Target molecules will be proposed to the students to plan their synthesis in small collaborative groups.
Assessment criteria of behaviors
Students will present the chosen synthesis in the class to train their capacity to explain results clearly
Prerequisites
It is necessary to have successfully passed the exam of Organic Chemistry I and laboratory.
Teaching methods
The course will be given through frontal lessons. Open discussion and questions are very welcome.
The course will be held in english.
Slides of the course will be available through the e-learning portal
Students are encouraged to ask futher explanation or seminar to clarify any doubt.
Syllabus
Presentation of the course
· Structure and nature of natural amino acids
· Methods of peptide synthesis in solution
· Orthogonal protecting group strategies
· Coupling reagents
· Racemization issues, secondary reactions
· Peptide synthesis in solid phase
· Different resins and special techniques
· Bioconjugation methods
· Non natural amino acids, biomimetics and their application in medicinal chemistry
· Chemistry of nucleic acids (DNA e RNA)
· Purine and Pyrimidine Nucleobases
· PNA "Peptide Nucleic Acids" as DNA mimetic , synthesis and applications
· Lipids, fatty acids, wax and oils
· Addition reactions, oxidation and saponification of fatty acids
· Biolipids, structure and function. Biolipidi, struttura e funzione. Triacilglucides, phospholipids, sphingolipids
· Self-assembly of aphiphilic molecules, soaps and detergents
· Chemistry of Terpenes
· Selected bio-synthesis of natural compounds
· Prebiotic chemistry
Bibliography
Chemistry of Biomolecules S.P. Bhutani, CRC press
Nucleic Acids in Chemistry and Biology, Shawn Doonan
Peptidi e Peptidomimetici, Santagada e Caliendo, Piccin editore
Assessment methods
An oral examination will be used as assessment method
the oral examination is normally 30-40 minutes long
At the end of the examination, the teacher will assign a score (from 18/18 to a max of 30/30 cum laude) reflecting student's degree of preparation.
Students are invited to participate to the didactic project "Il Piccolo Cimento", as part of the assessment method, for more info: https://piccolocimento.dcci.unipi.it/
Additional web pages
http://www.sosandpepsy.org/
Notes
This optional course will be given exclusively in english. However, the exam will be performed in any language the examiner can understand. (italian, english, french, written organic chemistry structures).
Ultimo aggiornamento 01/12/2022 10:59